Last week we celebrated Birdy's first birthday.  Hurray! Despite the overall busyness of doing the last touches on her room, baking two birthday cakes, and starting the kindergarten transition (more on that later) I have found it hard to avoid reflections along the lines of where did the time fly.
It is common knowledge that the first year of parenting means many adjustments, most notably, sleep deprivation and steep learning curves. It also means many unforgettable firsts – baby's first smile, first tooth, first steps, first "mama" and "papa". In short, the first year is a true roller-coaster with its highs and lows!
And yet, while many things in our lives have changed, so much has remained the same. We may not go out for dinner that often anymore but breakfasts out are easy and enjoyable. We may not have set our feet inside a cinema this past year but we have managed to keep up with our favorite TV shows and seen the movies that we are interested in. We still meet friends and travel, even if these days our conversations often revolve around baby and we need to book an extra suitcase.
Among all this there are several adjustments in our lives that I had not anticipated a year ago when holding the little bundle of wrinkled-up baby for the first time. So, without further ado, here are my five unexpected side effects of having a baby:
1. Constant refurbishing
We started off with redoing our apartment to make place for the baby. As the little one turned six months old and begun creeping and crawling we begun the seemingly endless process of moving around plants and furniture: bye, bye money tree, your leaves must taste like candy… Bye, bye small couch table, you topple over together with the pulling up baby… We have been making play spaces to suit the little one's abilities and interests, and making sure she does not electrocute herself by chewing on laptop cables. The past few months we have been busy with painting and furnishing her room so there is still no end in sight for the refurbishing process!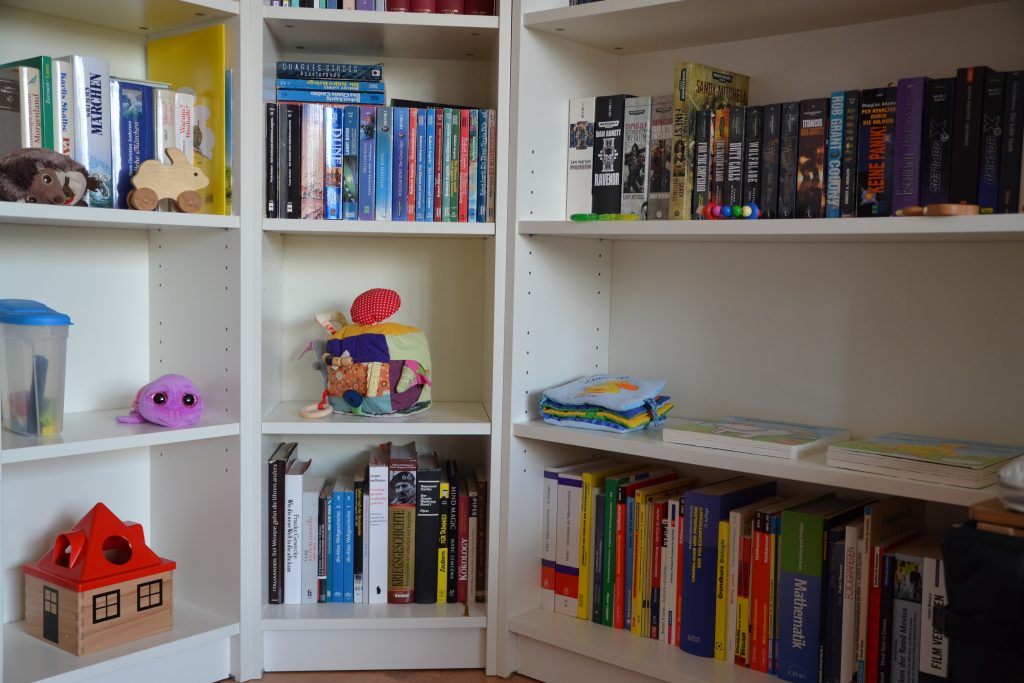 2. New shopping habits
A year ago I had set a foot in an organic supermarket maybe once, whereas these days I am a regular customer of not one but two organic supermarket chains. I also have my favorite fruit and veggie stands in the weekly farmers' market. I may not always buy organic (regional is higher on my list of priorities) but I tell you this: once you have (re)discovered the awesomeness that is non-homogenized full-fat milk from a glass bottle there is no going back. It tastes like sweet childhood memories.
3. Less time wasting
Working on a PhD dissertation allowed me to master the subtle art of procrastination: having trouble formulating that paragraph? Well, why not call it a day and cook a nice Indian dinner with homemade naan bread! Having a baby taught me not to waste time. Dinners are best if cooked with little effort, cleaning the apartment means handling the essentials, and nobody has the time for obsessing about the ideal way of composing that email. That said, there is one thing that I refuse to cut short – long showers are essential for my well-being and sanity.
4. Increased physical endurance
After a year of babywearing and rocking a baby to sleep, carrying around 10 kilos for a lengthy period of time is a piece of cake. If you have a baby that never naps for longer than half an hour in their bed but manages two hours of sound sleep while in the sling the choice is simple, really. And, despite well-intentioned grandmotherly worries about her never learning to sleep on her own and becoming too spoiled, we now have a very independent one year old who naps great on her own.
5. Increased mental endurance
Both my father and my husband will assure you that patience has never ever been my strong suit. Yet fighting with a little one who refuses to sleep despite being tired or makes a fantastic mess of the lovingly cooked dinner has lead me to discover new depths of patience. Only time will tell whether these will transfer also to other areas of life.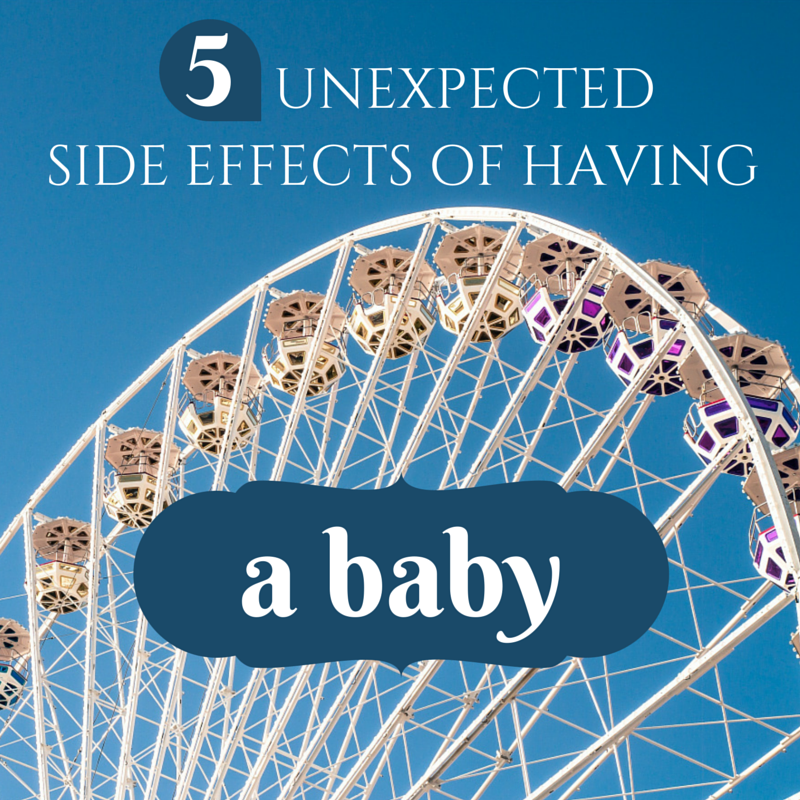 These were my unexpected side effects of having a baby. I would love the hear about yours!