Like many kids I grew up watching Disney's animated movies. I loved the bookish Belle, the hard working Cinderella, the free-spirited Pocahontas. But my favourite was the fellow redhead Ariel who dreamed of exploring a world different than hers.
Almost two decades later, there are even more animated heroines to choose from to entertain, inspire, and perhaps even serve as role models for girls. They are brave and adventurous young women, loving daughters and true friends, ones who are not afraid to walk their own path and write their own story.
As my daughter grows older, I will certainly introduce her to some of these amazing heroines. And, as opposed to the fairy tale princesses of my childhood, my selection for her has much less princes and romance and much more spunk and adventure.
Merida from Brave
She may be a king's daughter but spirited Merida is anything but an ordinary princess. She refuses marriage and competes for her own hand, causing lots of chaos and strife along the way. But, most importantly, Brave is a mother-daughter story that teaches some wonderful lessons about acting on impulse, making amends, and the importance of family.
Mulan from Mulan
A fellow misfit, the courageous Mulan disguises herself as a man to enlist in the army in the place of her elderly father. She trains to become a warrior and demonstrates both a quick mind and a warm heart. Did you know that Mulan was Disney's first Asian heroine and the first female who defeats the bad guy by herself?
Anna from Frozen
Yes, you read that right. Not Elsa. Anna. Sure, Elsa has awesome magical powers but it's her younger sister who is the real hero of the movie. Anna bravely sets out to find her sister despite being ignored by her for years, overcomes great obstacles, and even risks her life to save her sister's. Frozen is a great reminder that true love also exists between siblings.
Moana from Moana
Moana, Disney's newest animated heroine, definitely deserves a place on this list. Lured by the sea and voyages since childhood, the chief's daughter Moana bravely sets out to find the legendary demigod Maui to save her tribe from famine. Together they experience an epic adventure that teaches Moana who she is and what she's capable of.
Chihiro from Spirited Away
While moving to a new town, Chihiro and her family accidentally wander into the spirit world. When her parents are turned into pigs, Chihiro starts working at a magical bathhouse and seeks a way to free her family and return to the human world. Chihiro, as well as many other Studio Ghibli animated heroines, are quite unlike Disney princesses and make great role models for young girls.
Fiona from Shrek
Last but not least, princess Fiona reminds that there's nothing wrong with finding a prince. However, just like in real life, that prince may be quite different from you expected. Shrek is a great movie for older kids who are familiar with the classical fairy tale story-lines and will appreciate all the rules this humorous movie breaks.
Which animated heroines are your favourites?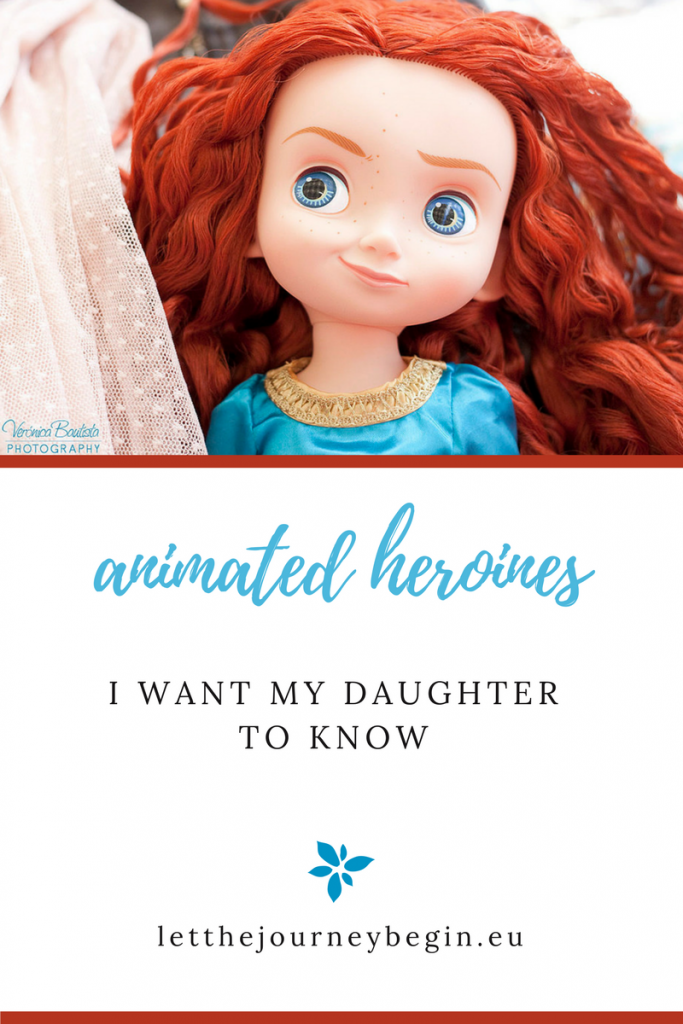 ---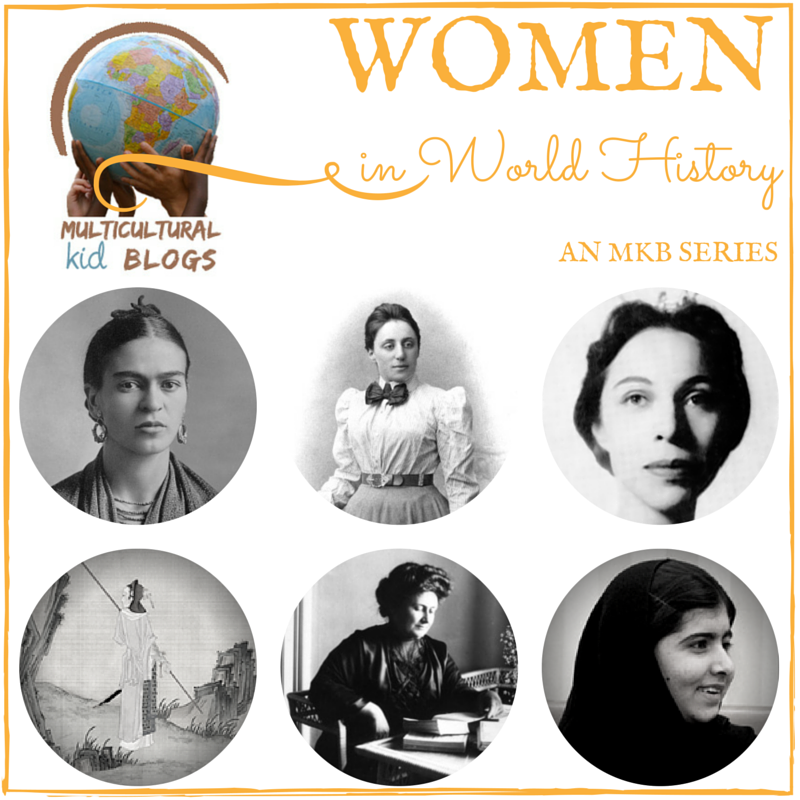 Join us for our annual Women's History Month series, celebrating the contributions and accomplishments of women around the world. Follow along all month plus link up your own posts below! Don't miss our series from 2016 and 2015, and find even more posts on our Women's History board on Pinterest:
Follow Multicultural Kid Blogs's board Women's History on Pinterest.
March 1
modernmami on Multicultural Kid Blogs: 3 Reasons Why We Celebrate Women's History Month
March 2
The Jenny Evolution: More Children's Books About Amazing Women
March 3
Colours of Us: 32 Multicultural Picture Books About Strong Female Role Models
March 6
modernmami: 103 Children's Books for Women's History Month
March 7
A Crafty Arab: The Arab Woman Who Carved Exquisite Beauty into Science
March 8
Hispanic Mama: 5 Children's Books About Latina Women
March 9
MommyMaestra: Free Download – Women's History Month Trading Cards
March 10
MommyMaestra on Multicultural Kid Blogs: Celebrating Women's History Month
March 13
Crafty Moms Share: First Ladies and Eleanor Roosevelt
March 14
Mama Smiles: Write Down Your Family's Women's History
March 15
Bookworms and Owls: Ruth Bader Ginsburg – Associate Justice of the Supreme Court
March 16
Creative World of Varya: 6 Quotes About Women from Various Religious Writings
March 17
Knocked Up Abroad: 7 Ways Swedish Women Can Revolutionize Your Life Today
March 20
La Cité des Vents on Multicultural Kid Blogs: Women in History or Women's Stories?
March 21
Pura Vida Moms: Anti-Princesa Books for Everyone
March 22
Melibelle in Tokyo: After Devestation, Life – Miki Sawada Mothers 2,000
March 23
All Done Monkey: Girls Who Changed the World
March 24
playexplorelearn: Women in Space
March 27
Family in Finland: Sharmeen Obaid-Chinoy: Women in World History
March 28
The piri-piri lexicon: Feminists around the world: Carolina Beatriz Angelo
March 30
Let the Journey Begin: 6 Animated Heroines I Want My Daughter to Know
Don't miss our
Women's History Month Activity Printables
, on sale now!