Do you know any famous Latvians? Are any of them female?
Chances are that, unless you come from Latvia or have ties to the country, the answer is no. Let me change that and tell you about five amazing Latvian women who have made their names in the world of arts, sports, and politics.
But, before I begin, let me just say that I'm just scratching the surface of the topic of great Latvian ladies, past and present. For example, did you know Latvia has more women in leading positions than any other European country?
5 Brilliant Latvian Women
Elīna Garanča
The mezzo-soprano Elīna Garanča is Latvia's most famous opera singer, known for her iconic portrayals of leading ladies like Carmen and Rosina. Throughout her career, Garanča has delighted audiences in world-leading opera houses and classic music festivals across Europe and the US, including the Vienna State Opera and the Metropolitan Opera in New York.
Uļjana Semjonova
The now-retired basketball player Uļjana Semjonova dominated the world of female basketball in the 1970s and the 1980s. At 2.15 meters (7 ft 1 in) she is one of the tallest women in the world and the most successful player in the history of women's basketball. Together with her team, the TTT Riga, Semjonova won the European Champion's Cup 11 times. She's also a double Olympic gold medalist and a three-time World Championship winner. Semjonova was the first non-US female to be enshrined in the Basketball Hall of Fame.
Baiba Skride
Baiba Skride is another Latvian lady who is making international headlines in the world of classical music. The talented violinist's international breakthrough came in 2001 when she won the 1st prize of the Queen Elisabeth Competition. These days Skride plays her Stradivarius with world-famous conductors and orchestras, including the Berlin Philharmonic, the Boston Symphony Orchestra, the Sinfonieorchester des Bayerischen Rundfunks, the London Philharmonic, and many more.
Baiba has two sisters who are just as talented: Linda plays the viola and Lauma is a pianist.
Laila Pakalniņa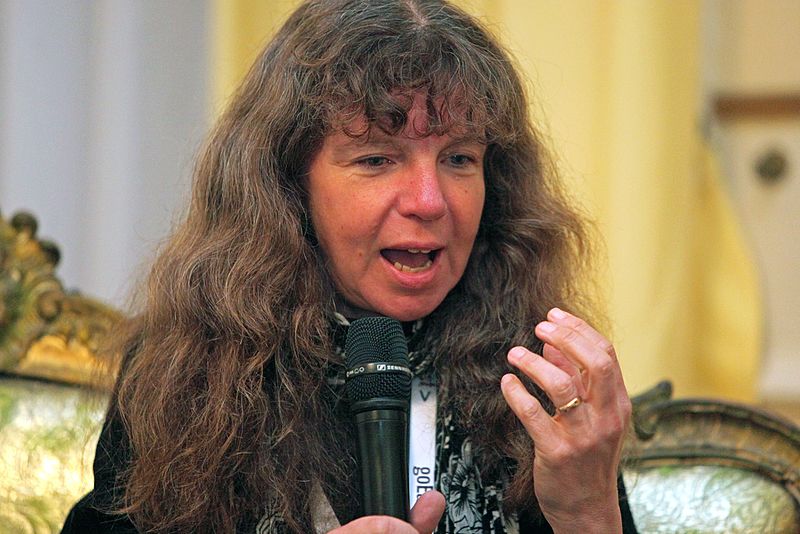 The film director and screenwriter Laila Pakalniņa is one of the best Latvian directors, particularly known for her documentaries and feature films. Pakalniņa's films are regularly included in the international lineup of the Cannes Films Festival, the Berlinale, the Venice Film Festival, and others. Throughout her career, she has won several prestigious awards and made a name for herself in the European documentary and short film scene.
Vaira Vīķe-Freiberga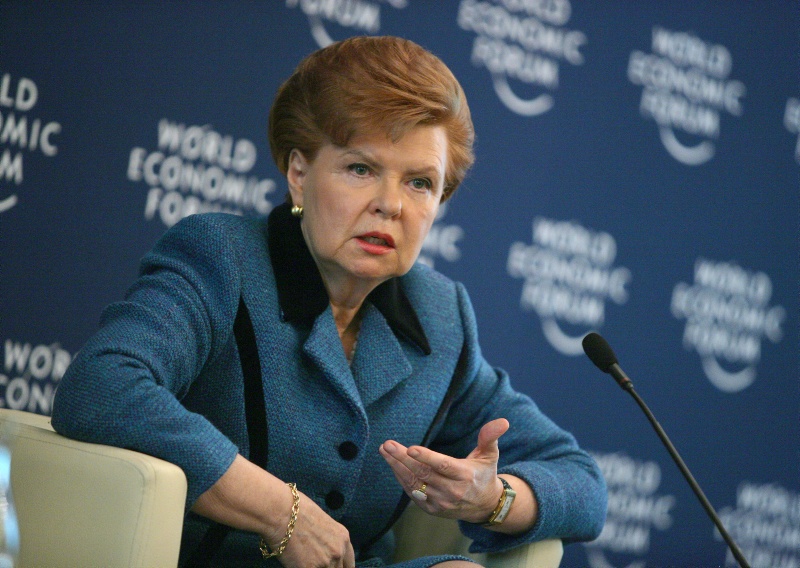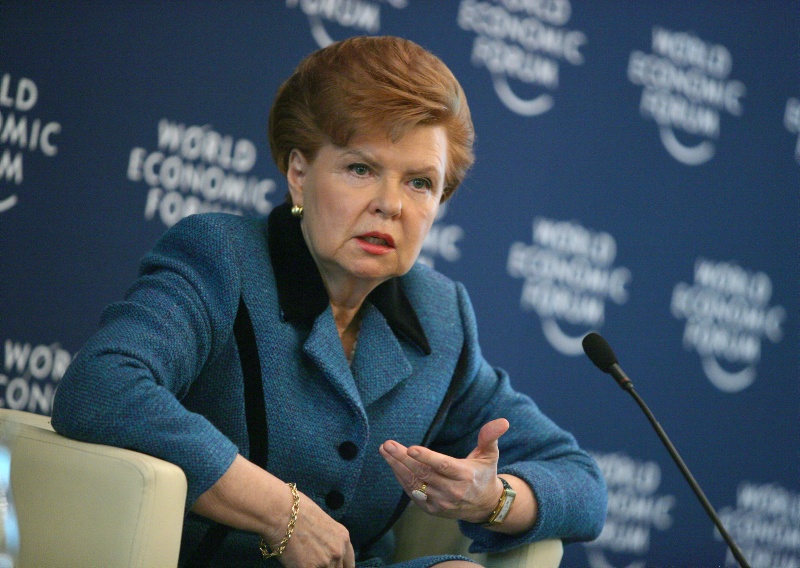 Last but not least, a remarkable lady from the world of politics and science, Dr. Vaira Vīķe-Freiberga. She was the first female president of Latvia and played an instrumental role in Latvia's accession to the EU and NATO. In 2006 she was a candidate for United Nations Secretay General and currently serves as the President of Club de Madrid, the world's largest forum of former Heads of State and Government. Interestingly, before starting her political career, Dr. Vīķe-Freiberga was a professor of psychology and linguistics.
Cover image source: Marco Borggreve/ Sony BMG | Wikimedia Commons
---
Join us for our annual Women's History Month series, celebrating the contributions and accomplishments of women around the world! Don't miss our series from last year, 2016 and 2015, and find even more posts on our Women's History board on Pinterest:
Follow Multicultural Kid Blogs's board Women's History on Pinterest.
March 2

Hispanic Mama on Multicultural Kid Blogs: 3 Latinas Who Nevertheless Persisted
March 6
Colours of Us: 30 Diverse Children's Anthologies About Trailblazing Women
March 7
Discovering the World Through My Son's Eyes: Women in History Spanish Children's Books
March 12
Crafty Moms Share: Betty Before X Book Review
March 13
Let the Journey Begin
March 15
Melibelle in Tokyo
March 19
Madh Mama on Multicultural Kid Blogs
March 20
Kampuchea Crossings
March 23
Ketchup Moms
March 27
A Crafty Arab
March 29
Family in Finland
March 30
Mama Tortuga
Don't miss our Women's History Month Activity Printables, on sale now!