Around the 11th November – the St. Martin's Day – German daycares and schools prepare for an event called Laternenlaufen or Laternenumzug, roughly translated it means walking with lanterns or lantern pageant. The little ones walk with colorful self-made lanterns and light up the wintry dark streets, parks, and even forests.
It's a beautiful tradition and, when you tell a German that your kid is going to participate in her very first Laternenumzug, their eyes are likely to light up. They unfold stories about the unforgettable times they had walking with a lantern on St. Martin's when they were little, and some might even hum or sing a song (or two). In case you don't already know, Germans are not exactly known for their ability to spontaneously break out in song so this is anything but typical behavior.
Needless to say, all the excitement that everyone seemed to feel about this fall tradition built up my expectations pretty high. I mean, it does sound awesome: little children walking in the dark with self-made lanterns, music playing, everyone singing, then sharing food and drinks afterwards. Well, let me just say that it didn't exactly work out that way for us.
The preparations for the lantern walk started several weeks ahead with the making of lanterns. We met up with the other kids and parents of Birdy's daycare group and had a wonderful time getting creative with our cute little lanterns. If it was up to Birdy, her lantern would have much more feathers! On the other side of the lantern I attached little round colorful puffs to places chosen by the little one, and added some glitter on top for good measure.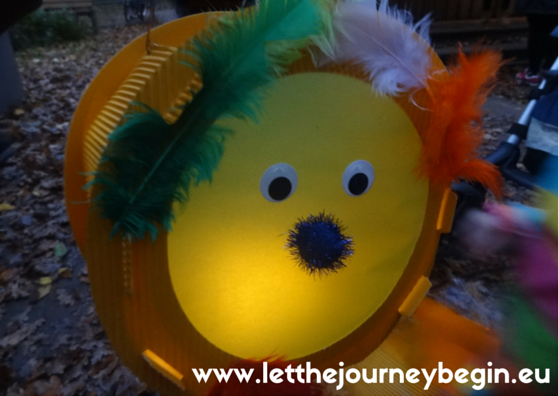 But enough about the fun, let me tell you how (not) to make a complete mess of this potentially beautiful event!
Step one: even though you have asked at least twice if there's anything that you need to buy for the event and the answer has been "no" each time, don't assume that everything is covered. You should know better and remember that there are some things so simple that every local assumes they're self-explanatory and not necessary to mention. What, you might ask? Lights, people, lights. The lantern doesn't light up by itself, does it? Well, at least I found out this essential detail two hours before the Laternenumzug.
Step two: in your hurry to go buy lights for the lantern do pause and think about the weather and grab such essentials as rubber boots and rain pants from the kindergarten. Even though the weather has been fine the whole day, it is November in Germany and you really don't want your toddler to run around in mud in her sneakers, do you? Let me tell you from experience, not fun, especially since she may fall down in the mud as the barely lit park gets increasingly darker.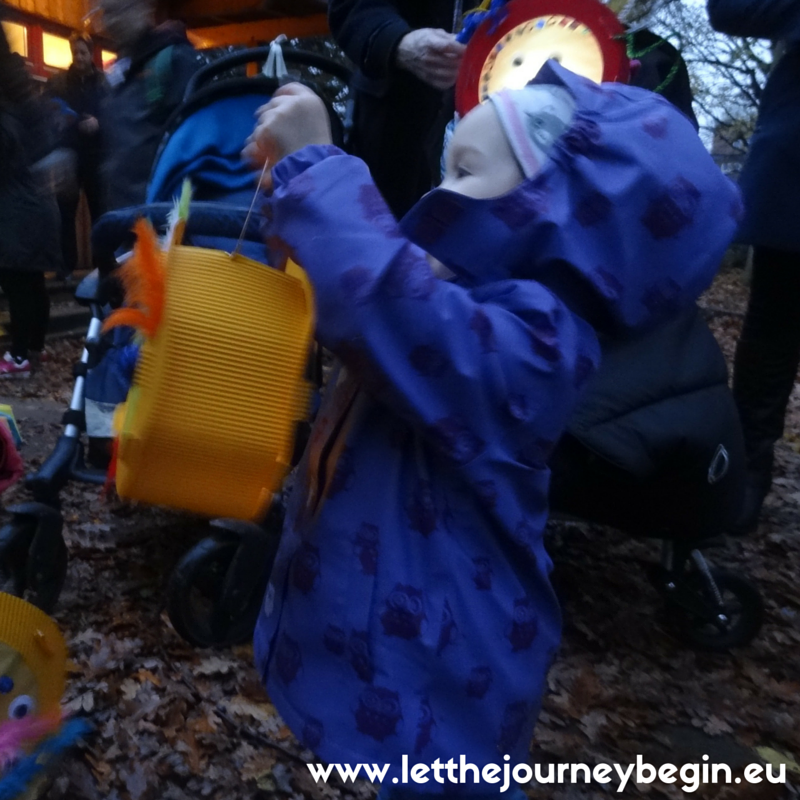 Step three: as much as your toddler might like her lantern don't let her run around with it too much before the event. Otherwise you may end up looking for creative solutions for attaching ripped off decorations as there's no glue to be found at home. Fortunately photo album stickers work better than glue.
Step four: even though it's called a lantern walk, don't overestimate your toddler and grab your buggy with you. Then at least you have an alternate means of transporting the easily distracted little person with short legs that tire easily. Trust me on this one, I could barely hold up a tea cup the next day after needing to pick up and carry Birdy every time she decided that she doesn't feel like walking with the others.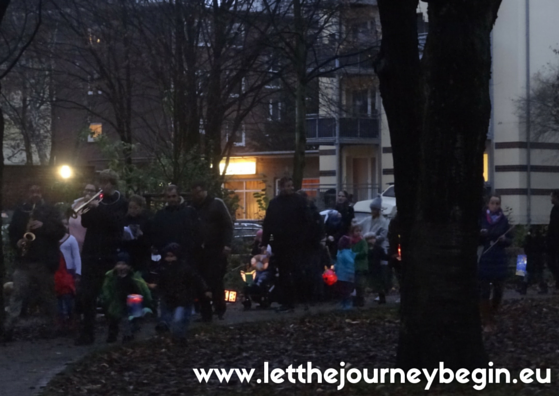 Step five: if after almost an hour of walking, carrying the lantern on and off, and trying to walk any other trail than the rest of the people are taking your toddler clearly announces that she wants to go home, do listen to her and cut the evening short. So what if you miss the end part of the event, being home warm and dry is more important than a pretzel and some more music!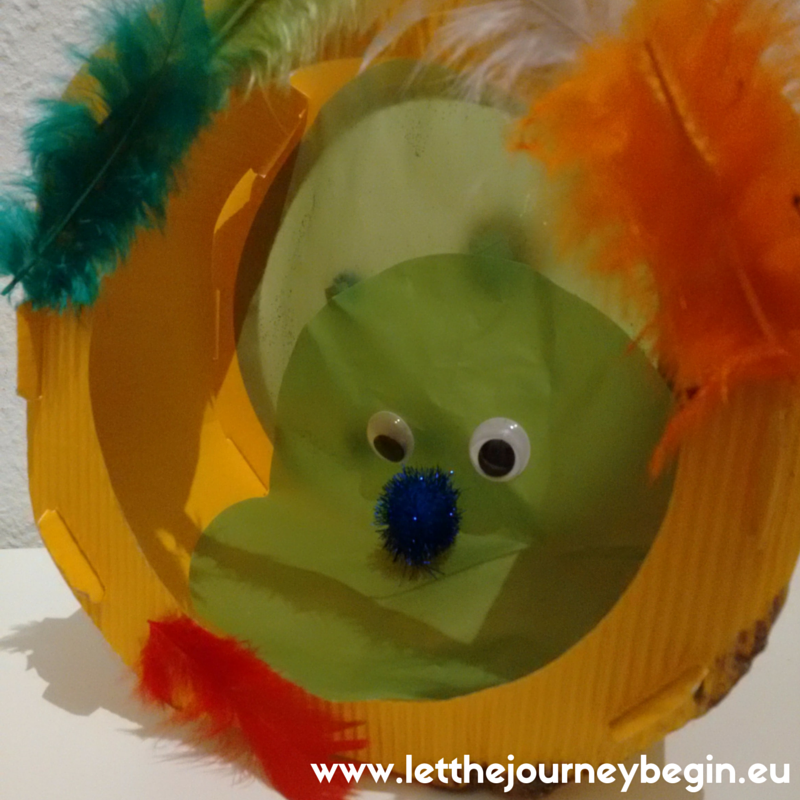 Cover photo: Crosa / Flickr Creative Commons