In the first days home from the hospital it seemed that all Birdy did was sleep and eat. She slept for 2-3 hours a piece, had no trouble falling asleep, and could sleep anywhere. Sadly this peace didn't last long. Before long she decided that she prefers sleeping on her parents over sleeping in her bed. A few weeks later that was followed by an unwillingness to fall asleep at all, I could swear that the more tired she would get the more she fought sleep and the louder the cried. Whoever coined the phrase "sleep like a baby" had a twisted sense of humor.
I'll be the first to admit that our war on the sleep front is far from over. But we've found some tricks to win at least a few battles and that I'll share with you today, my dear readers.
---
1. Swaddling – in our first days in the hospital every time Birdy was taken by the nurses she was returned to me swaddled. It seemed to work wonders for peaceful sleep. As we returned home from the hospital, hubby and I quickly concluded that our swaddling skills are seriously lacking so we ordered a special swaddling blanket online. The change was unbelievable – Birdy's sleep periods during the night almost doubled in length! Why does swaddling work? Babies have no idea that their arms are their own and the movement makes them anxious which leads to even more arm flailing, and sooner or later results in crying. Plus swaddling supposedly reminds babies of their close quarters in the belly.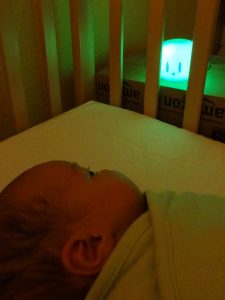 2. Nightlights -being nervous young parents who like to check whether their calmly sleeping baby still breathes, we put a night light next to Birdy's bed. Soon we begun calling the light her best friend as she loved to look at it while falling asleep. Since she appeared to like it so much we also bought  an LED night light that projects colorful shifting lights on the ceiling. The changing lights provide plenty to look at while drifting to sleep but Birdy hasn't forgotten her best buddy Mr. Lamp.
3. White noise – I had read that white noise can help babies sleep but I hadn't expected it to be so effective in stopping crying and contributing to peaceful sleep. Why does it work? On the one hand, white noise supposed to remind babies of their time in the belly when mother's heartbeat, the flowing of blood and other noises provided a constant background of sounds. On the other hand, monotonous noise blends out other sounds that may wake the baby. The easiest way of providing white noise is by downloading one of the countless apps, just remember to put your phone on flight mode when leaving it next to the baby. We never use the classic "white noise" (I couldn't sleep with that running!) but Birdy seems to like hairdryer, highway, and running water sounds equally well.
Of course, these methods don't replace such time-tested sleep helpers as cuddling and lullabies but they do provide a useful addition. We mostly use them for our night sleeping ritual to ensure a clear differentiation between day and night.
How do we help her sleep during the day, you may ask? Birdy currently dislikes sleeping alone in daytime and, if she has trouble falling asleep, I simply dance her to sleep: pack her in the sling, turn on some music (preferably one I can sing along to) and dance around the living room until she falls asleep. This is the most fun and effective way for ensuring a good daytime nap by far!
Do you have any good tips on helping your baby to sleep? Please share in the comments!
---
Before you leave don't forget to click on the image below or to scroll to the bottom of this post to read what my fellow blog-hoppers have written about today's topic: taking care of baby! You'll find great tips about encouraging sleep, cloth diapering, babywearing and much more.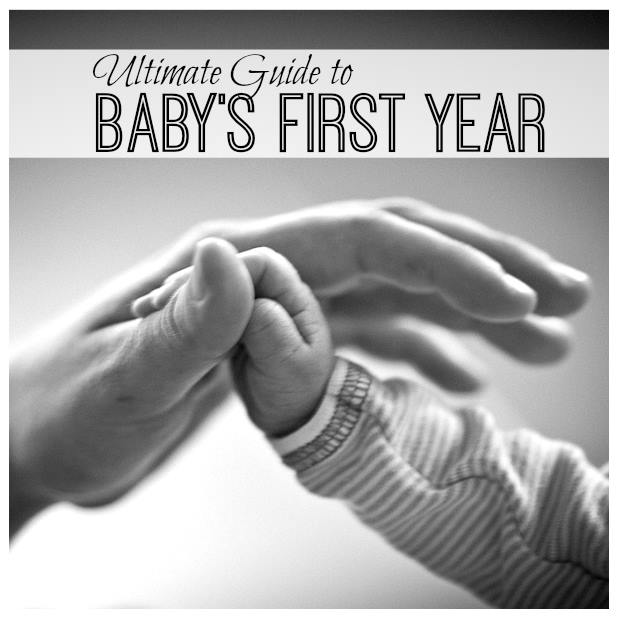 Ultimate Guide to Taking Care of Baby ~ Lemon Lime Adventures
Cloth Diapering How To ~ All Done Monkey
All I've Learned about Cloth Diapers {After Three Years} ~ Bare Feet on the Dashboard
Natural Remedies to Help your Baby ~ Powerful Mothering
How osteopathy helped my kids  ~ La Cité des Vents
What to Expect at Well Baby Visits ~ Still Playing School
Encouraging Infant Sleep Patterns ~ Trust Me, I'm a Mom
Bedtime Routines – How Dads Can Get Involved (and give mom a break)~ The Jenny Evolution
DIY Baby Carrier ~ Kids Activities Blog
Remembering babywearing with my son ~ Wildflower Ramblings