This week I'm participating in a series called Show Me Your Neighborhood Around the World. It is hosted by Annabelle from the Piri-Piri Lexicon and the rules are simple: you should write a post about the area where you live with a maximum of 12 photos taken by yourself that include
a playground / play area
a local mode of transport
a typical house/building
a street nearby
a school, nursery or other education facility
a market, supermarket or other shopping outlet
Sounds fun, doesn't it? And I really didn't need much prompting to grab my camera and head outside in the streets that are becoming greener by the day. Let me take you on a walk around my neighborhood!
Living in Hamburg I could show you  plenty of photos like this:
But images such as the one above tell little about the area where we actually live. So let us focus on the Altona district: a part of Hamburg that was added to the city only in the 1930s and that up until 1864 actually belonged to the Kingdom of Denmark. Fun fact: the name Altona means "all too near" in Low German. Apparently the Danish fishermen's town was too close for comfort for the neighboring Hamburg.
Speaking of history, Altona has some gorgeous Prussian buildings from the turn of the 20th century. For example this beautiful house that was a home for elderly ladies founded by a widow of a Danish officer.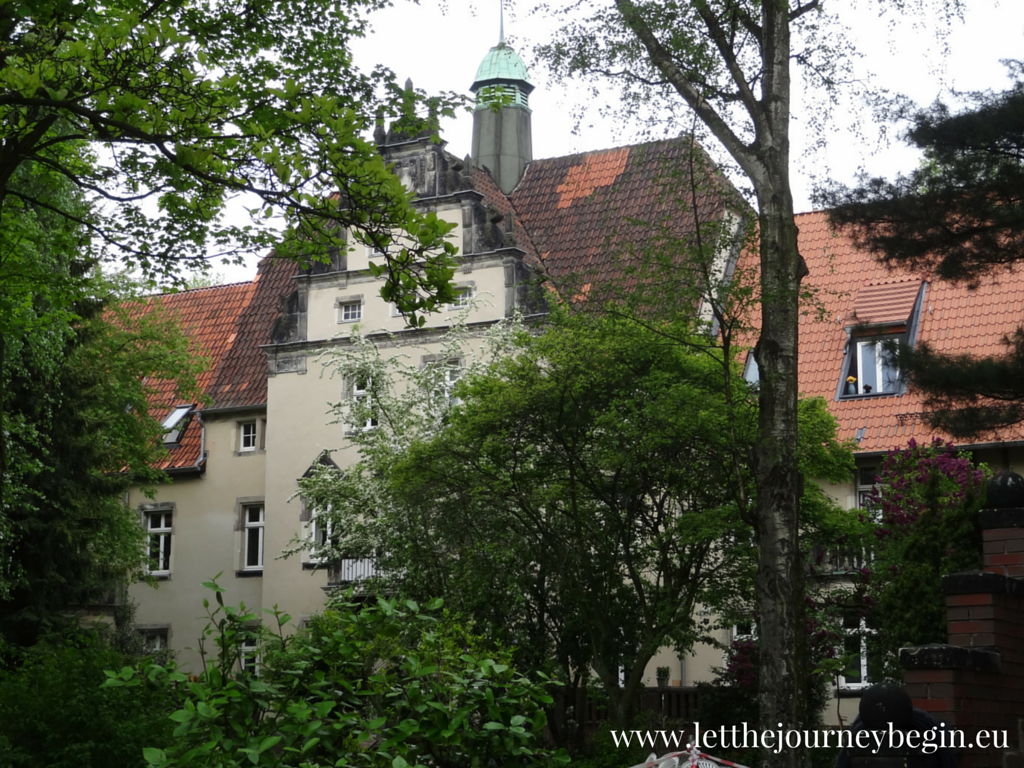 Or this old park behind the former Altona hospital.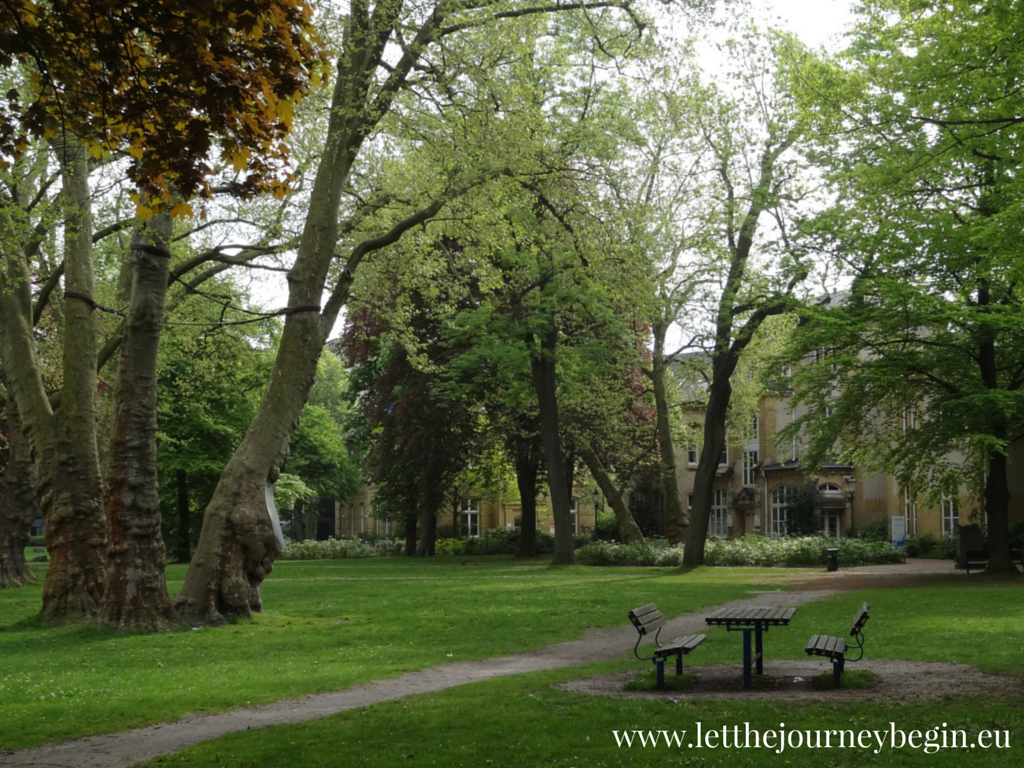 In general, the houses in Altona is a mix of pre-war Art Noveau buildings and post-war red brick architecture. The smaller streets are often covered with cobblestone and there are trees everywhere.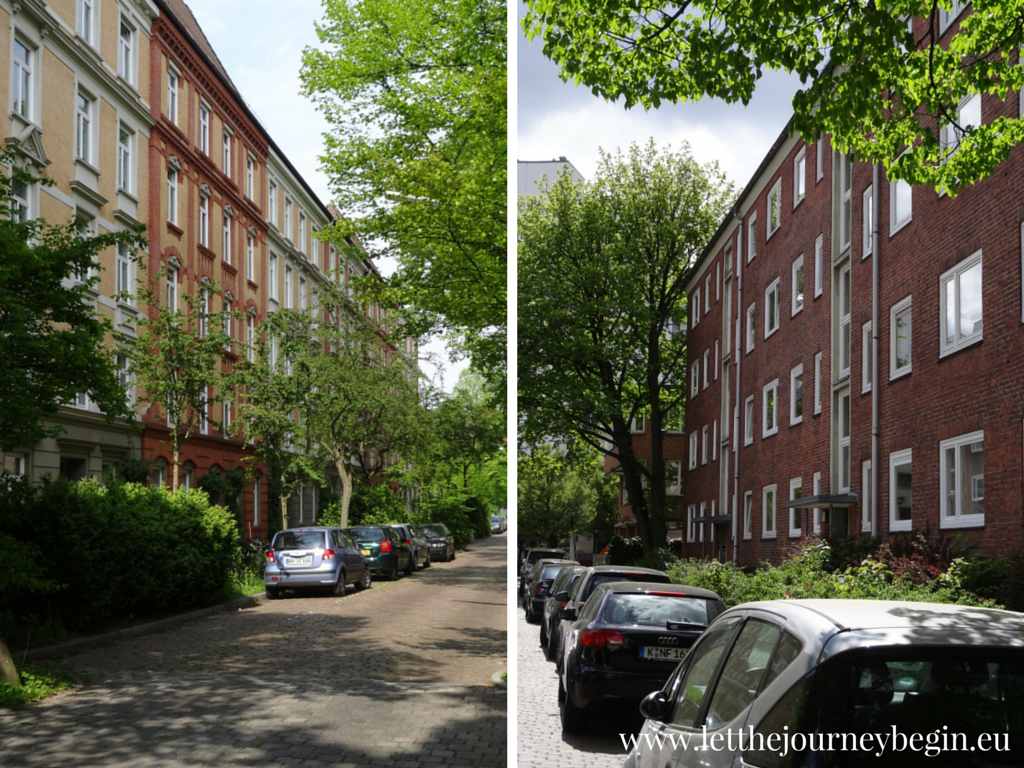 Altona also has its own shopping district that makes it unnecessary to head downtown too often. The shopping area is a charming mix of Turkish vegetable stores and hipster cafes. Here hundred year old tea shops and new & trendy organic stores cohabit peacefully.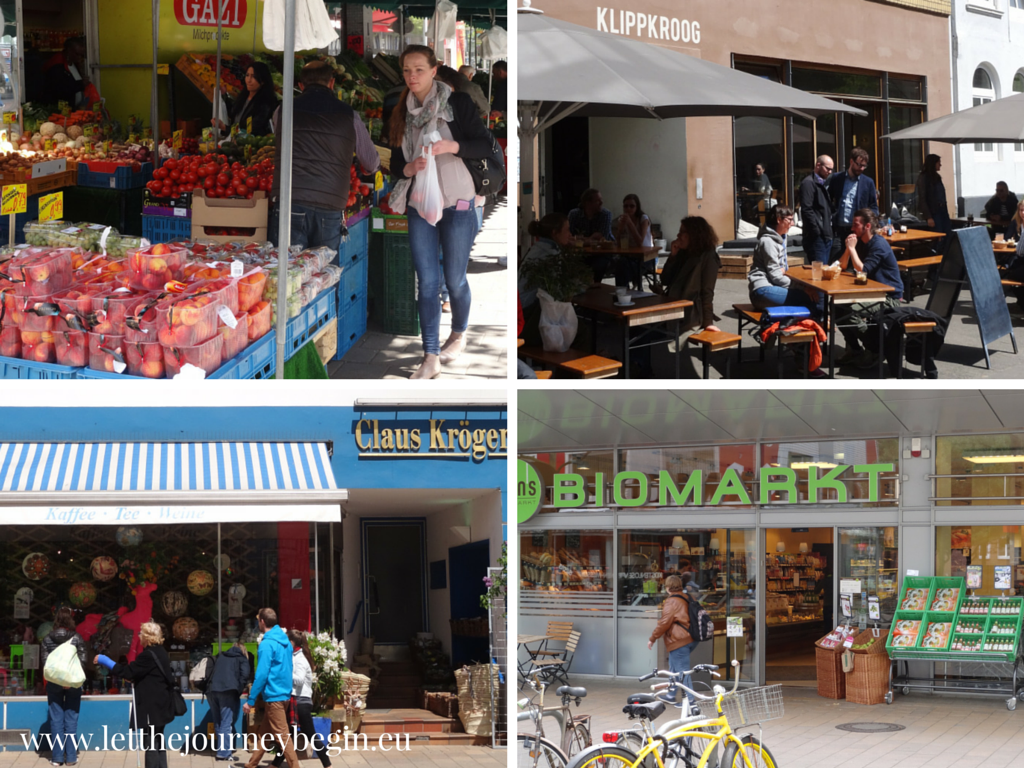 The main part of the shopping district is filled with flowers in the warmer months and transforms itself into brightly lit Christmas market during the Advent season.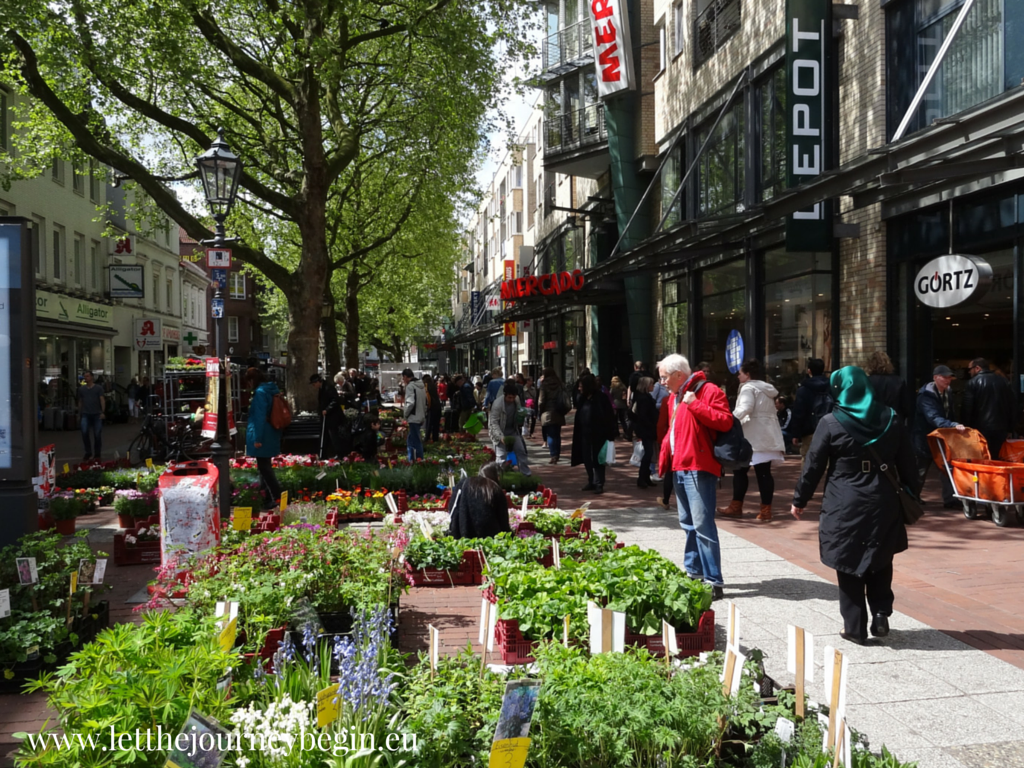 The typical transport is a mix of cars, bicycles, and public transport (metro and bus). What is more interesting is the recent rise of vehicle sharing services, for example, bicycles and cars that can be picked up and dropped off everywhere in the city.

This is one of the nearby schools, located right next to the Holstein beer brewery.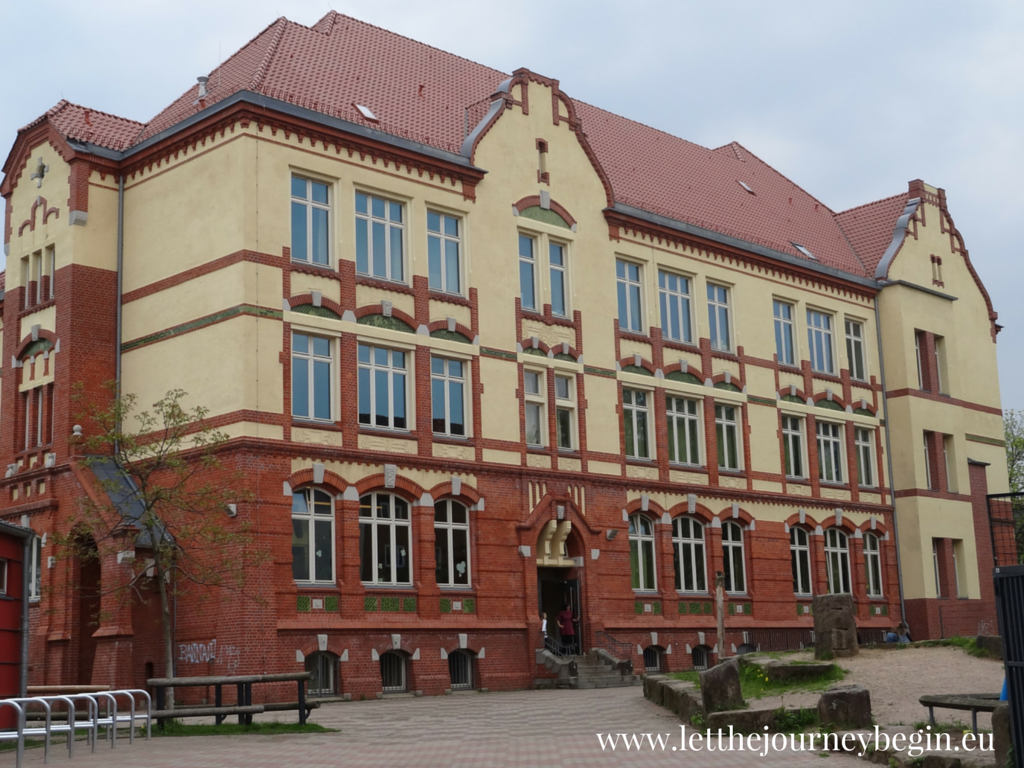 And this is a daycare. In case you're wondering, no Birdy doesn't go here.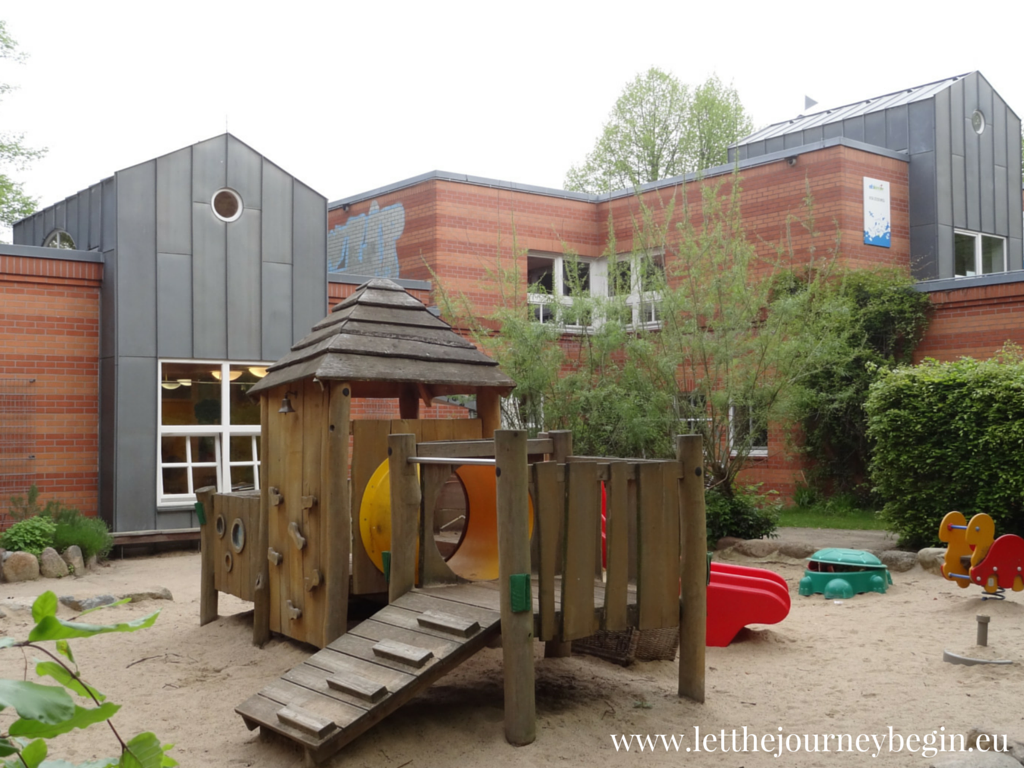 Right next to the daycare is one of my favorite playgrounds. It's huge with many activities for kids of all ages. You can rarely find it this empty, on a sunny afternoon it's usually packed with children and their parents.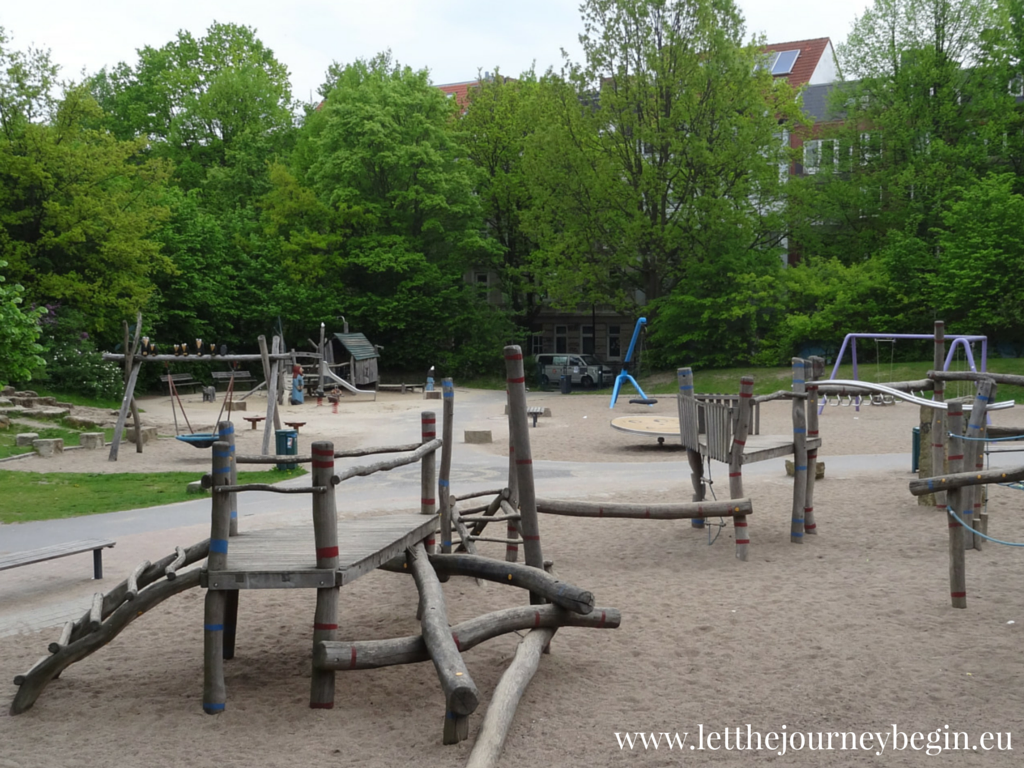 Look how cute the carved wood decorations are, and in warm weather there's even a shallow pond for playing in. I can't wait!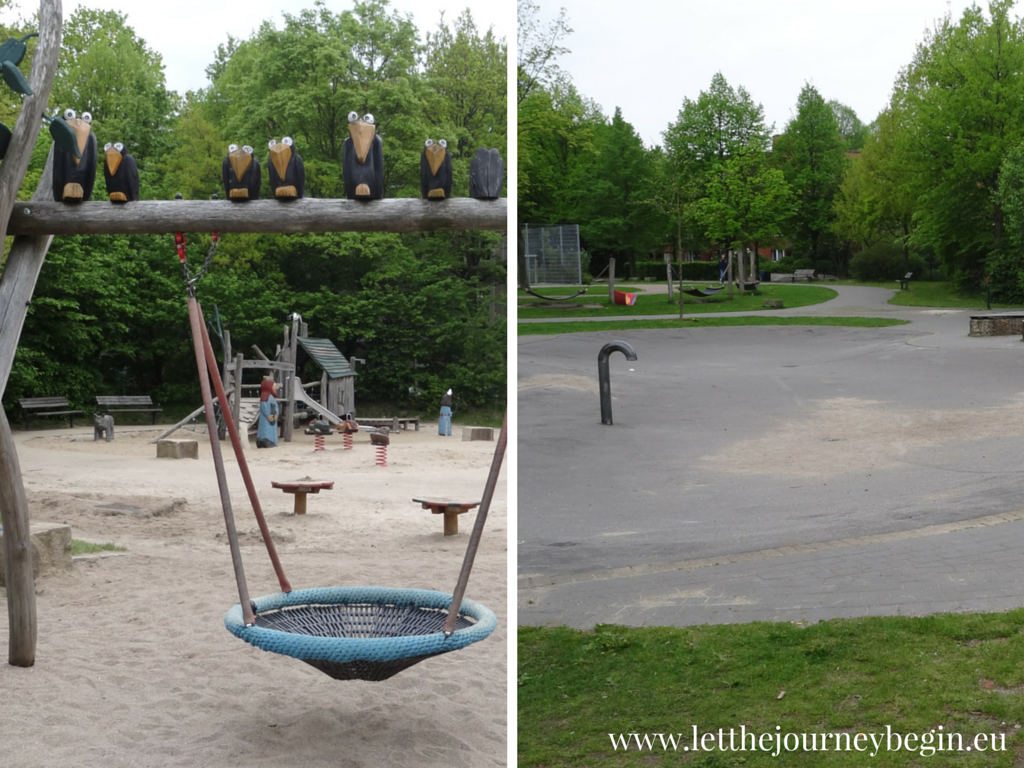 ---
That was my neighborhood, if you want to see others check out the map below. Do you know what a school in Japan, a typical street in Morocco, or a market in Puerto Rico looks like?