In case you've been wondering why it's been so quiet on the blog lately there is a good reason: we've been travelling! In the beginning of May we spent almost two weeks in Latvia and last week we made a quick trip to Berlin (more on that later).
End of April / beginning of May is not really a typical time for us to visit Latvia, we usually go in the summer and around Christmas, but the grandparents wanted to see Birdy, the 1st of May holiday fell on a Friday, my brother was about the celebrate his 25th birthday, and we our 3rd wedding anniversary. Plus a new cheap flight connection had just opened between the nearby town of Lübeck and Riga so we really didn't have much excuses not to go.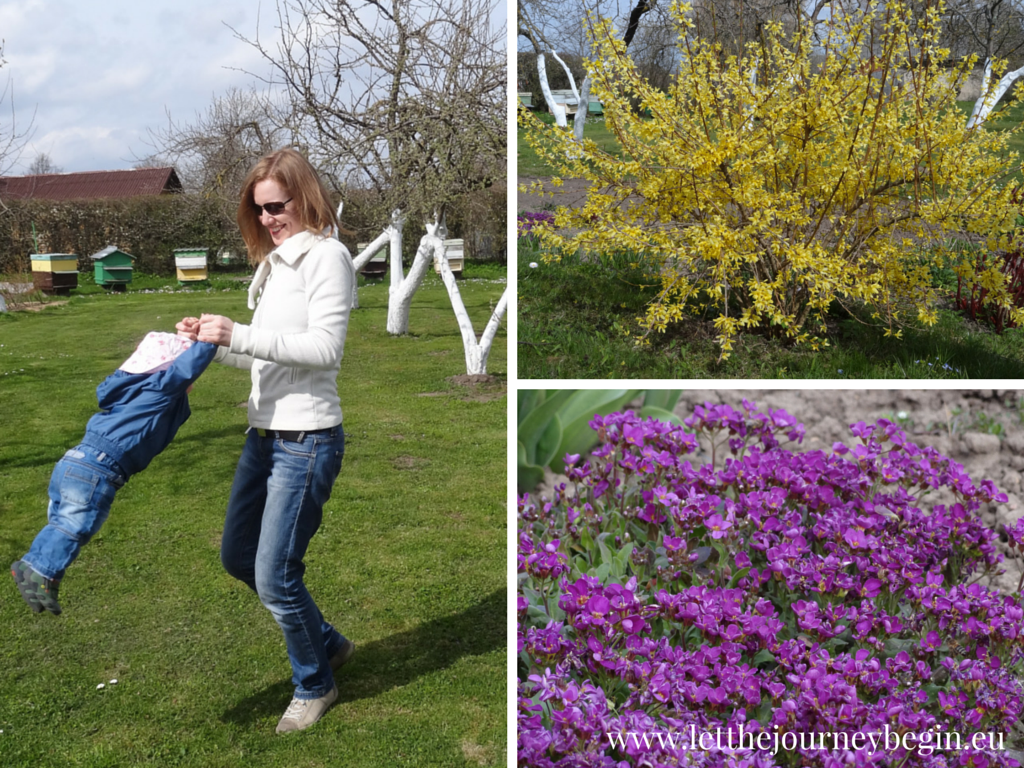 This time around I made little plans aside from meeting up with a few friends, I wanted to relax and enjoy some family time. Birdy loved being spoiled by her grandparents, she explored the gardens around the house, perfected the art of climbing stairs, and chased around the poor old cat. We also took her to the seaside for the very first time. Sadly the weather was not that nice, the color of the sea blended with the color of the overcast sky, but our little one was more interested in the sand than in the water anyway.
One day we drove to the nearby meadows that belong to a national park and where herds of wild horses and cattle roam free. Sadly the horses were nowhere to be seen but the Heck cattle were closer to the fence than I had ever seen them. Isn't that young bull handsome?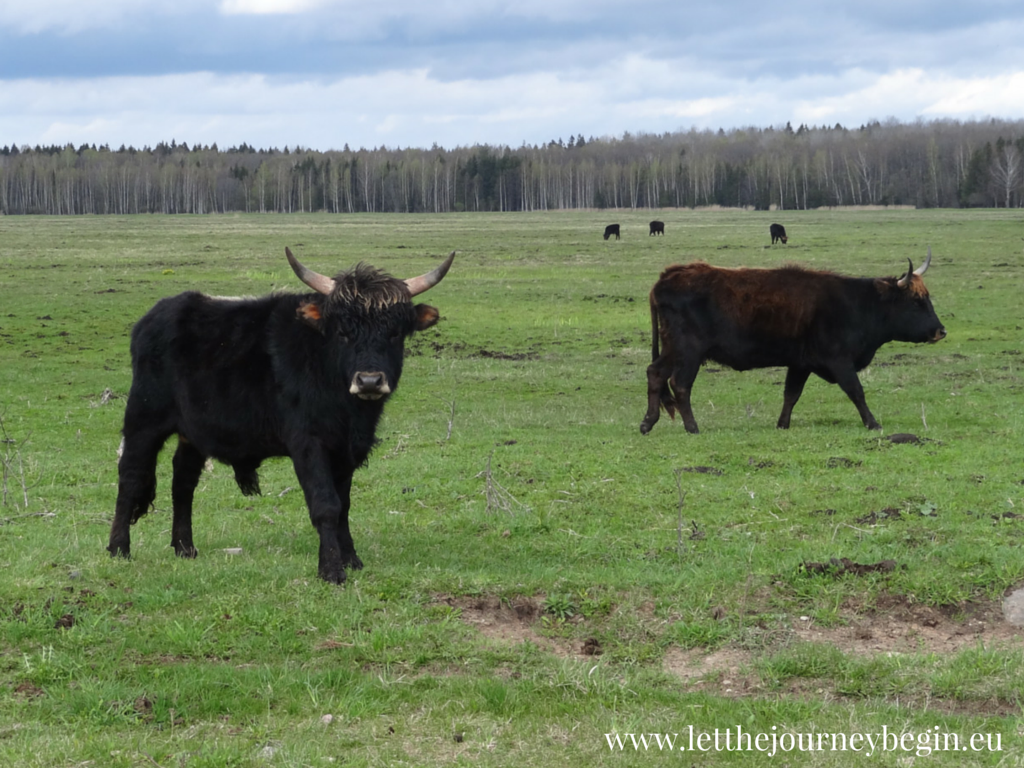 Another day we headed to Riga to meet up with a friend and explored Lucavsala – an island in the river Daugava with a huge newly built playground. Birdy had a blast, especially since the playground had her favorite thing in the world: baby-suitable swings. And, quite typically for Latvia, this playground in the middle of the river had a free Wi-Fi connection: see my Instagram for proof!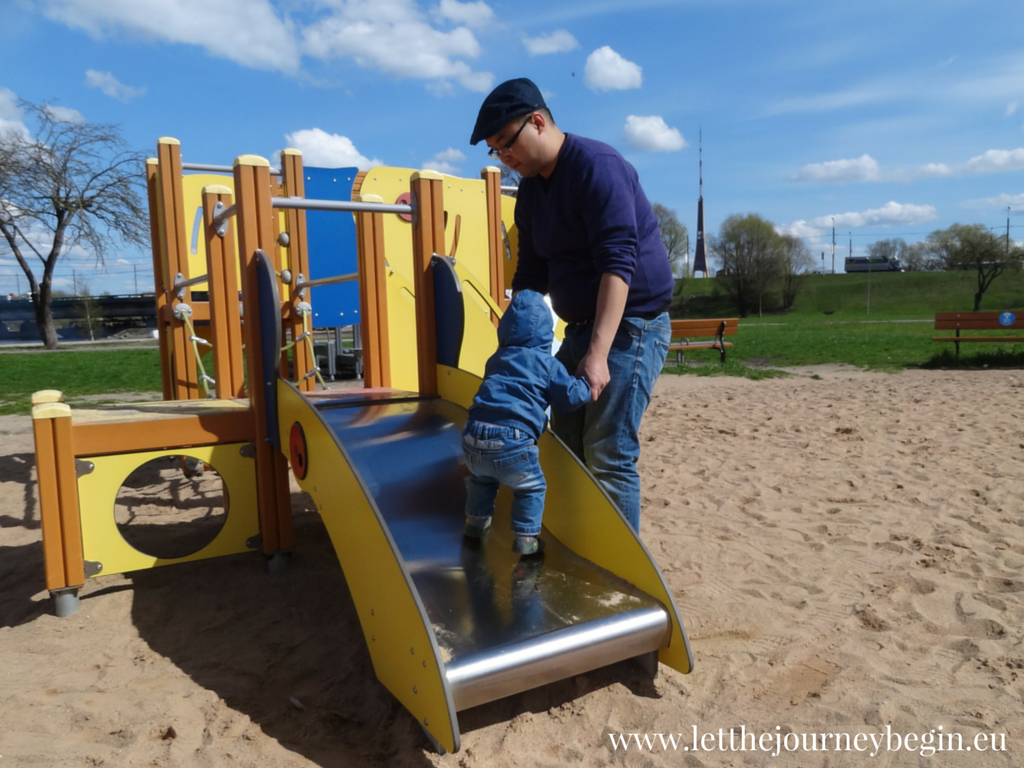 On the 4th of May (aka Star Wars Day, aka Latvian independence day, aka our wedding anniversary) we headed to Riga again to meet up with more friends. This time around we decided to explore the Riga zoo. It was Birdy's first time in a zoo and her favorites were animal youngsters – the young Japanese macaque monkeys who ceaselessly jumped, climbed, and annoyed their mother, and the duo of teenage tigers who had a blast playing in the water pool. My favorite, quite surprisingly, were the peacocks who were in the middle of mating season and were showing off the beauty of their feathers all over the zoo.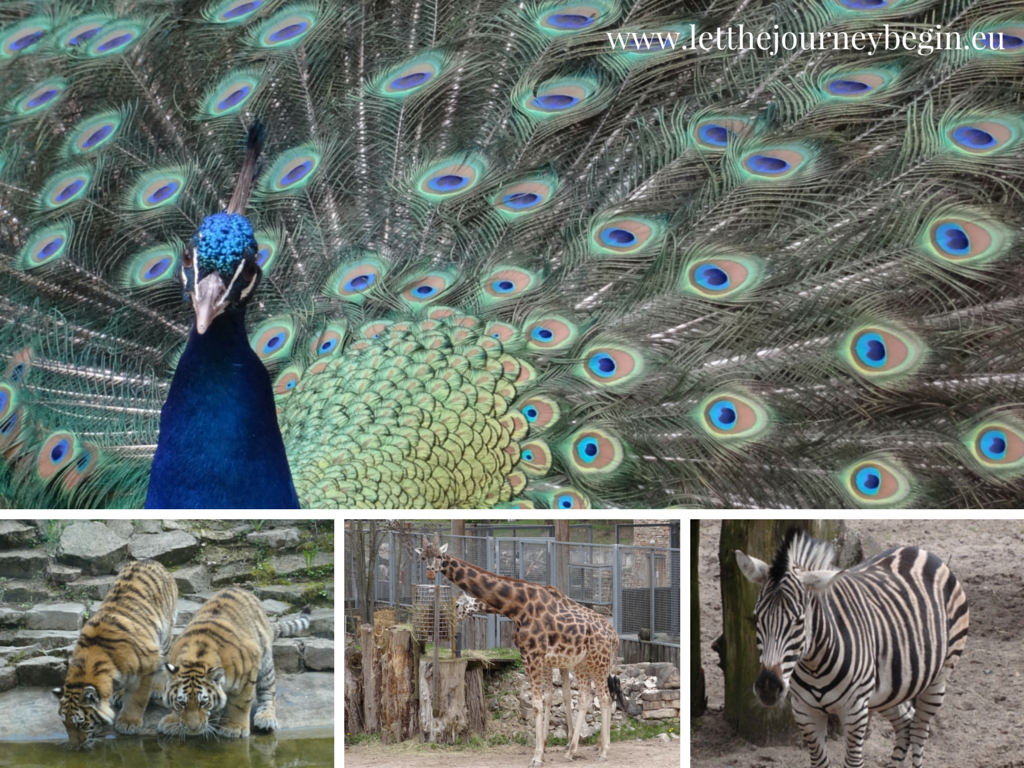 Running around the zoo with a baby and good friends is, perhaps, not a typical way to celebrate a wedding anniversary but it sure was fun!