While expecting Birdy I spent quite a lot of time on Pinterest. I blame pregnancy brain: you check out one pin and suddenly it's an hour later and you have no idea why you sat down by the computer to begin with. I pinned so many nice ideas for baby's room but we haven't brought any of them to life although the little one arrived more than two months ago. Why?
One simple reason: not doing it has saved us a lot of energy and stress. After all, there's plenty of other things to take care of while expecting a baby and even more to do in the first months with a new baby. Plus a few months old baby doesn't need its own room yet. And neither does it care about pretty wall decorations or the color you chose for the contrast wall.
What the baby does care about is being close to its parents. And I care about my sleep. A lot. I couldn't imagine having to get up at night to calm down or feed the little one. Then again, I wouldn't have wanted for Birdy to sleep in our bed full-time either.
We found the answer to these considerations in a multi-functional crib. It can be attached to the parents' bed with baby's mattress put at the same height as the parents' bed mattress, the canvas side can be opened and closed. It's perfect: Birdy is sleeping close to us yet still in her own bed and I don't even need to sit up to nurse her at night.
Once she sleeps longer we plan to exchange the canvas side with a wood one and disconnect it from our bed. And, sooner or later, Birdy and her crib will be moved to the nursery.
In the meantime we have plenty of time to get Birdy's nursery ready. We are slowly moving out the home office furniture and replacing it with baby furniture. One important part of the nursery is already done: the diaper changing station.
Instead of buying a special changing dresser, hubby re-purposed our old bedroom commode and a shelf to make the perfect diaper changing station using this awesome IKEA hack. Let me share a secret with you: the wood of the changing surface comes from a slatted bed base. Total investment for this super practical diapering solution? 1o Euros. Now I just have to convince him to write a blog post about how it's done 🙂
Next step: choosing a nice wall paint.
---
Want to read some more about baby nurseries and play spaces? Click on the image below or scroll to the bottom of this page!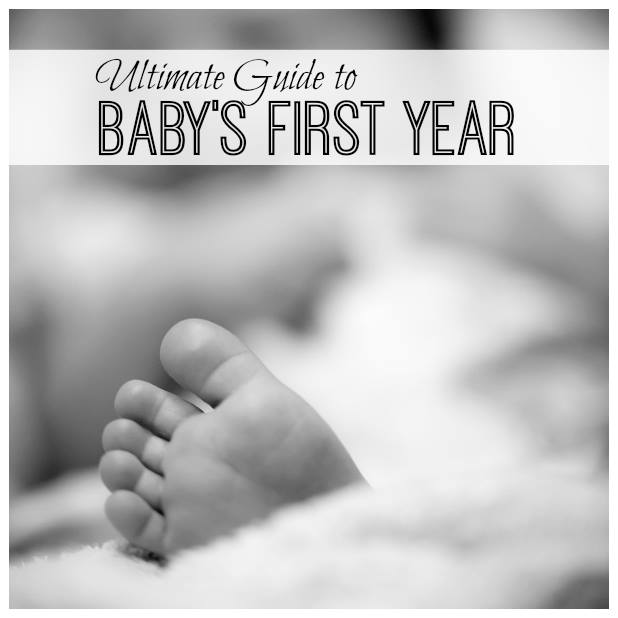 ---
Check out the Ultimate Guide to Baby Play Spaces, Nurseries, and More at Lemon Lime Adventures and the links below!
Owl Theme Nursery Ideas ~ Powerful Mothering
The matress in the corner – La Cité des Vents
Sharing the master bedroom with Baby – The Colored Married Life
How to Decorate Your Nursery On a Tight Budget ~ Trust Me, I'm a Mom
Nursery Must Haves & Decorating Tips ~  Makeovers & Motherhood
Displaying Baby Photos in Your Home ~ BPhotoArt
Creating {tasteful} baby play spaces around the home – ALLterNATIVElearning
Preparing a Montessori Baby Space in Your Living Room ~ Living Montessori Now