First time parents-to-be must be THE dream customer – they often have little idea about what they really need for the baby and they're ready and willing to invest quite a bit of money as they want the best for their little darling. That's why in today's Ultimate Guide for Baby's First Year blog hop parents are sharing what they really needed and what their favorite items were in the first year with their baby.
On my part, I will share why we are happy about not having invested a small fortune in a baby stroller as there are currently several items that we use more often.
---
Have you ever heard of babywearing? It's the hottest fashion trend of 2014! I'm kidding, of course. Well, mostly. Either way it's definitely this year's trend in our household for several reasons.
First is logistical: we live on the 3rd floor of an apartment house without an elevator which, combined with the prohibition to carry heavy items after my c-section, means that there is no way I can go for a walk with Birdy without the assistance of someone.
Second is purely practical: with a baby who dislikes sleeping in her bed during the day this is the easiest way to be able to move around plus have some peace during the day because she sleeps much longer when carried around. How else would I find time to write all these blog posts? 😉
Third is simply a matter of preference: babywearing is comfortable, we like having her close, and it makes it much easier to move around also outside the house. Strollers are fine for pavements and shopping malls, but try moving one around on a Saturday morning at IKEA or at a miniature museum that's crowded with people and has narrow pathways!
But enough about reasons, let me tell you how we do it practically.
We have both an Ergo Baby carrier with a newborn insert and a 5 meter long wraparound sling. At the moment hubby is the one using the baby carrier while I prefer the sling (largely because I'm too lazy to readjust all the straps to my size). The sling is mostly used at home and for short walks while longer excursions on the weekends are done with the baby carrier. Birdy seems to like both equally well as they allow her both to look around and have a nice nap cuddling up to us.
We usually also leave our big diaper bag at home: I just pack some diapers, wet wipes, an extra change of clothes etc. in my big handbag or we take a small diaper backpack with us.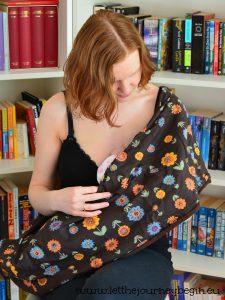 Although the internet claims that slings and baby carriers enable hands-free breastfeeding, this is in art that I have not acquired (yet). But I have found something just as good: a nursing scarf. It's a good-looking accessory and awesome for nursing in public places. It's also great to have with me when visiting friends as this way I don't have to choose between all our friends having seen my breasts and missing out on all the fun – she may be small but Birdy can sometimes eat for well over half an hour.
I'm sure that we'll use our stroller more as the little one gets a little older but for these first months we prefer to leave it at home. We're exploring the world without a stroller and are loving every minute of it!
---
Want to read some more about baby must haves? Click on the image below or scroll to the bottom of this page!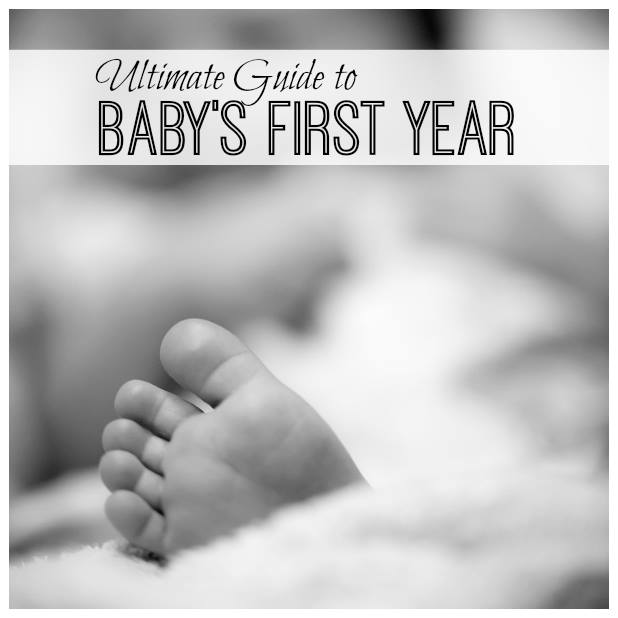 Now brew a cup of tea or coffee and head to the Ultimate Guide to Baby Must Haves at Lemon Lime Adventures or click on the links below (I know I'm going to!)
Baby Must Haves for Newborn to 12 Weeks ~ Powerful Mothering
The Perfect Registry – what you do and don't need for the first year ~ Mom Favorites
Baby Products I Couldn't Have Lived Without ~ Trust Me, I'm a Mom
Baby Products that Helped Me Survive the First Year ~ The Jenny Evolution
The Ultimate Guide of Essentials for the Natural Baby ~ Natural Beach Living
Best Board Books That Will Encourage Singing with Your Baby ~ Growing Book by Book
Best Board Books for Baby ~ Wildflower Ramblings
Minimalist's Guide to Baby Must Haves ~ ALLterNATIVElearning
My Favorite Baby Products ~ Bare Feet on the Dashboard
Repurposing Baby Items for Play Beyond the First Year ~ Still Playing School
Twin Essentials ~ Bambini Travel