Yes, you read that right! Let the Journey Begin was named the Best European Identity Website at the annual .eu Web Awards last week.
I'm honored and grateful, and quite incredulous to have received this award. What makes it even more meaningful is that it's an award for a European identity webpage. After all, it is a topic close to my heart, one I spent years researching for my doctoral dissertation. This blog was born out of procrastination from writing that dissertation and, up until recently, I had not realized that these two very different endeavors – the thesis and the blog – share a common core. While my dissertation told the stories of others, this page is MY European story, one I live every day.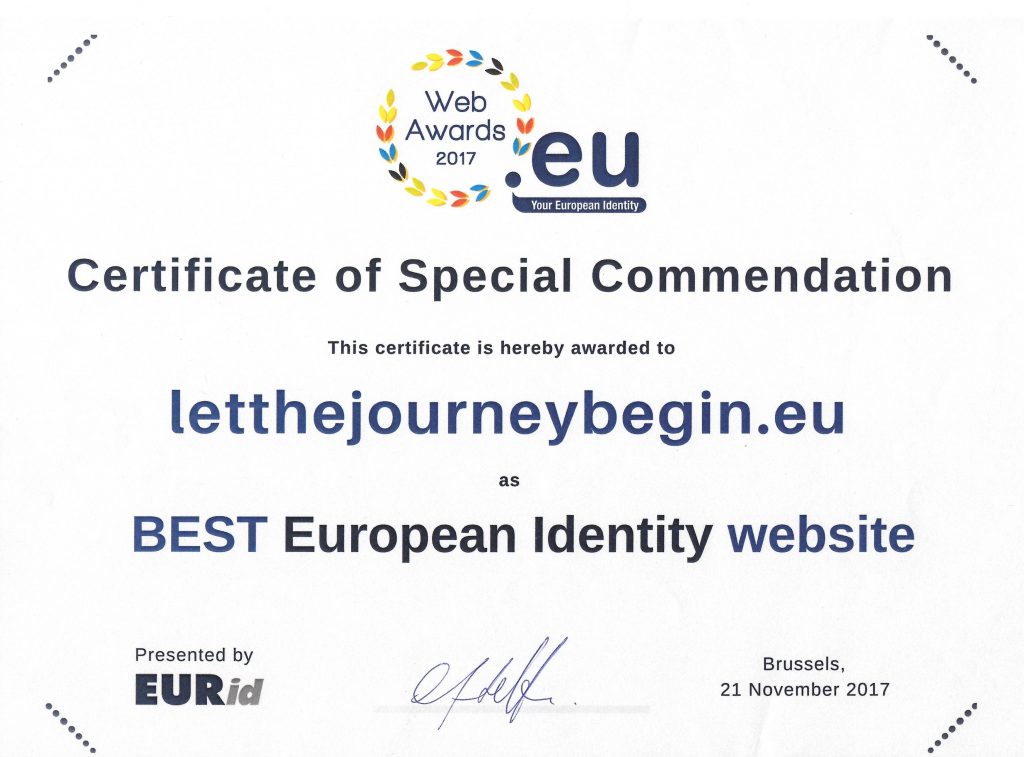 A night in Brussels
"I hope I don't win", I told my parents who were visiting the night before we left for Brussels. "How very Latvian of you", replied my dad. "As if you were different", quipped my mom.
Why didn't I want to win, you may wonder? Frankly, the experience of stepping on a stage in front of a room full of people and saying something meaningful sounded quite scary. The trip to Brussels with my better half, having a little vacation for ourselves without kids for the first time since they were born, was enough of a prize for me.
Fun fact: this sentiment was shared by the other two Latvians at the ceremony – the lovely ladies from Munio Candela – who also took home an award. I suppose not wanting to win really might be a Latvian thing.
So, when my category was announced and another website won, I took a deep breath and content sip of wine. Imagine my surprise when, a little while later, I was called to the stage to receive a special commendation! I didn't even know those existed! I was so moved by receiving a prize for a European identity website that even finding words was not difficult at all.
Check the video below for an insight into the awards night!